Much has been written about the need to save for a rainy day and retirement but in a survey by OCBC published in the Straits Times July 2019, majority of respondents were not financially prepared for retirement. 34% did not invest and viewed investing as a form of gambling while 36% had investments not performing to targets.
The same survey found that Singaporeans saved an average of 26% of their income, so where does the rest of the money go?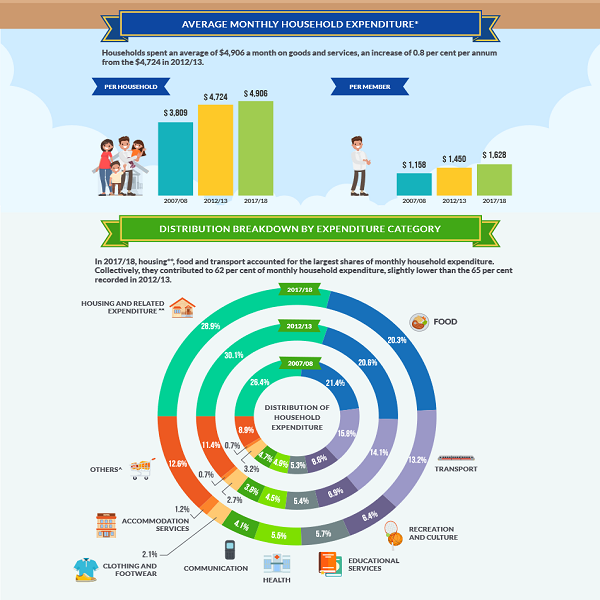 According to the Household Expenditure Survey 2018 published by the Singapore Department of Statistics, the biggest ticket item was Housing and related expenditure which should hardly come as a surprise. Since we are spending close to 30% of our income on housing, it's time to give more thought to how the housing dollar can work harder for us.
More than just a home
In the last 10 years, Singapore residential property prices have generally risen across the board, be it HDB, private non-landed or private landed segments. The private residential property market in particular has seen significant price increases.
The charts below show the average price increase per square foot (psf) for HDB and private non-landed residential property from March 2010 to Feb 2020.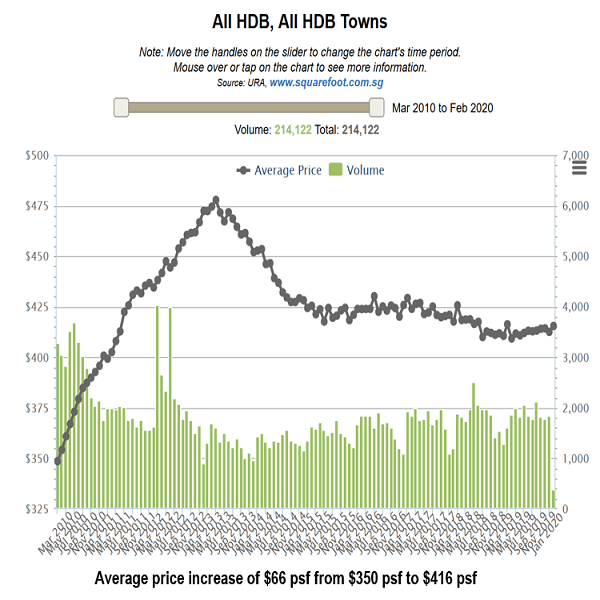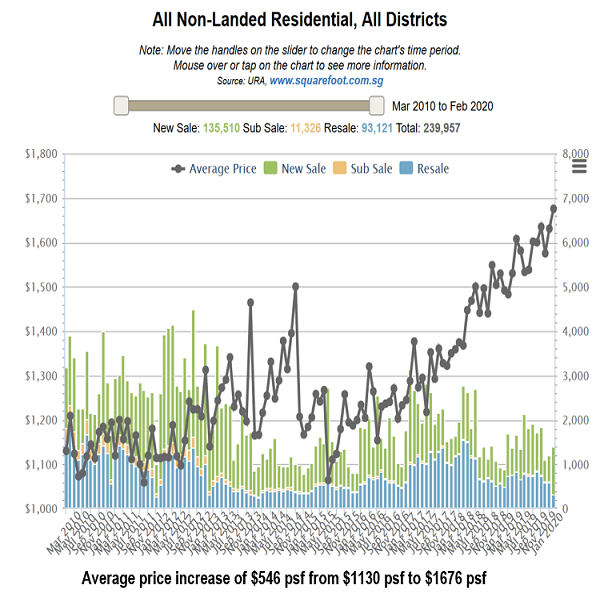 If you had purchased a 1,000 square feet private apartment in 2010 for $1,130 psf or $1.13M, you could be potentially sitting on a capital gain of $546,000 in 2020. This represents a return of more than 240% on your initial investment of $226,000 i.e. 20% downpayment for the apartment back then.
There are good reasons why Singapore private residential property prices have been trending upwards despite the many rounds of cooling measures since 2009.
Higher land cost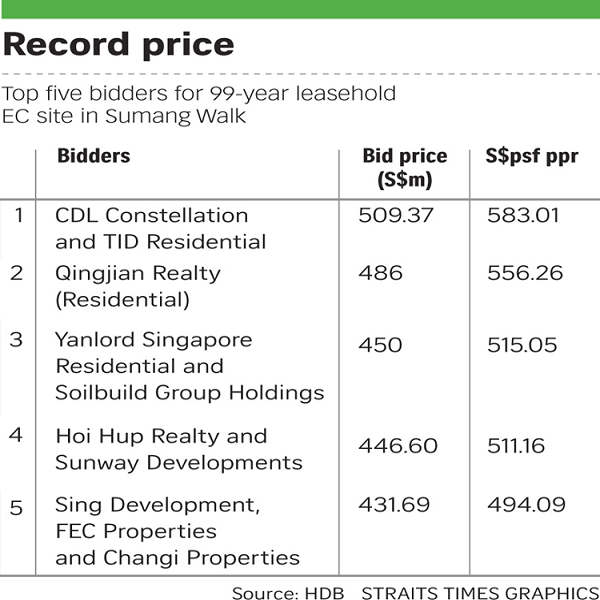 Land cost has been going up evidenced by record setting bids at Government Land Sales (GLS).
In February 2018, there were 17 bids for an Executive Condominium (EC) site in Punggol and all of them surpassed the previous record in July 2013 for Lake Life in Jurong. At the launch of the EC, now known as Piermont Grand, the average selling price was $1,080 psf, the first time average prices of an EC crossed over $1,000 psf.
In the luxury segment, a consortium of SC Global Developments, New World Development and Far East Consortium International smashed the GLS record with a top bid of $410M or $2,237 per square foot per plot ratio (psf ppr) for a prime site in Cuscaden Road in April 2018, less than six months after the previous record of $1,733 psf ppr was set at a Jiak Kim Street site. Experts expect the selling price for the new project to range from $3,300 to $3,700 psf.
Population growth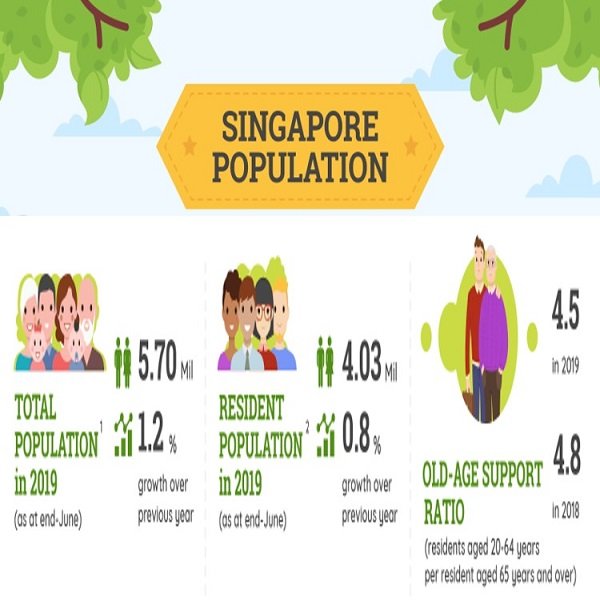 Singapore's population has been growing at a steady albeit slower pace in recent years. The government is not expected to make any major policy change for now, maintaining immigration to address a decline in citizen working-age population due to a falling birth rate and ageing population. Based on the Population White Paper projections, Singapore can expect to have a population of 6.3M to 6.5M including 2.3M to 2.5M non-residents by 2030. On this trajectory, there's likely to be sustained demand for private residential property.
Foreign investment
Singapore is still seen as a safe haven for property investment despite government cooling measures because of political leadership, sound economic fundamentals and a stable currency.
A report by Urban Land Institute and PWC released in November 2019 showed Singapore is ranked number one in Asia Pacific for real estate investment prospects in 2020. Singapore is also one of the few markets to see a jump in property transactions in the first half of 2019 driven by cross border capital inflow.
To find out more about how to grow your wealth for retirement through real estate, get in touch with me today.